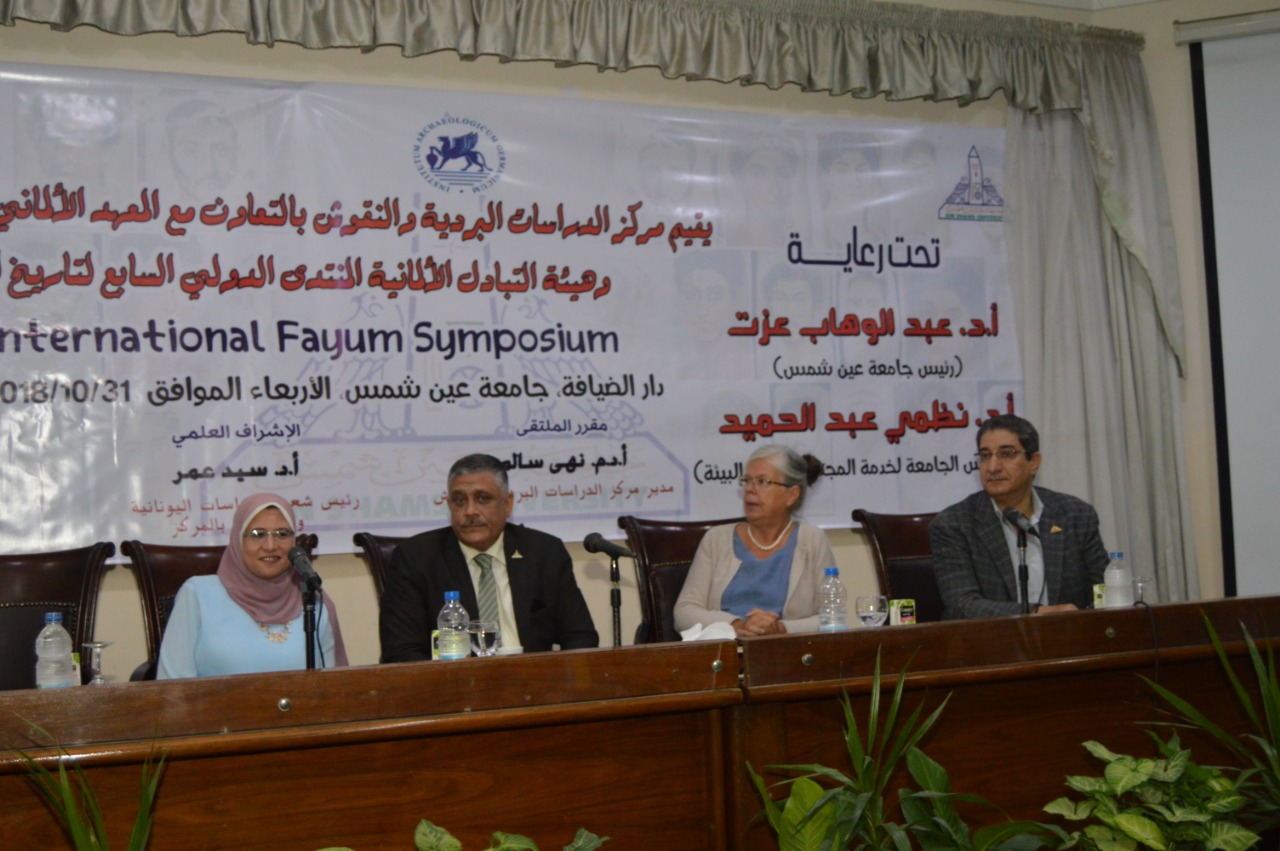 Within the framework of the cooperation between Ain Shams University, the German Scientific Exchange Authority DAAD and the German Institute of Antiquities in Cairo, Ain Shams University hosted today the seventh International Forum of History, Antiquities and Civilization.
Prof. Dr. Nazmi Abdel Hamid, Vice President for Community Service and Environmental Development, opened the activities of the Forum, organized by the German Institute of Antiquities in Cairo and the Center for Papyrus Studies and Inscriptions. This happened in the presence of Prof. Dr. Tarek Mansour, Vice Dean of Faculty of Arts, Prof. Dr. Noha Salem Director of the Center for Studies of papyrus and Inscriptions and Prof. Cornelia Romer, former professor at the University of London and former Director of the National Library of Vienna and a professor at the University.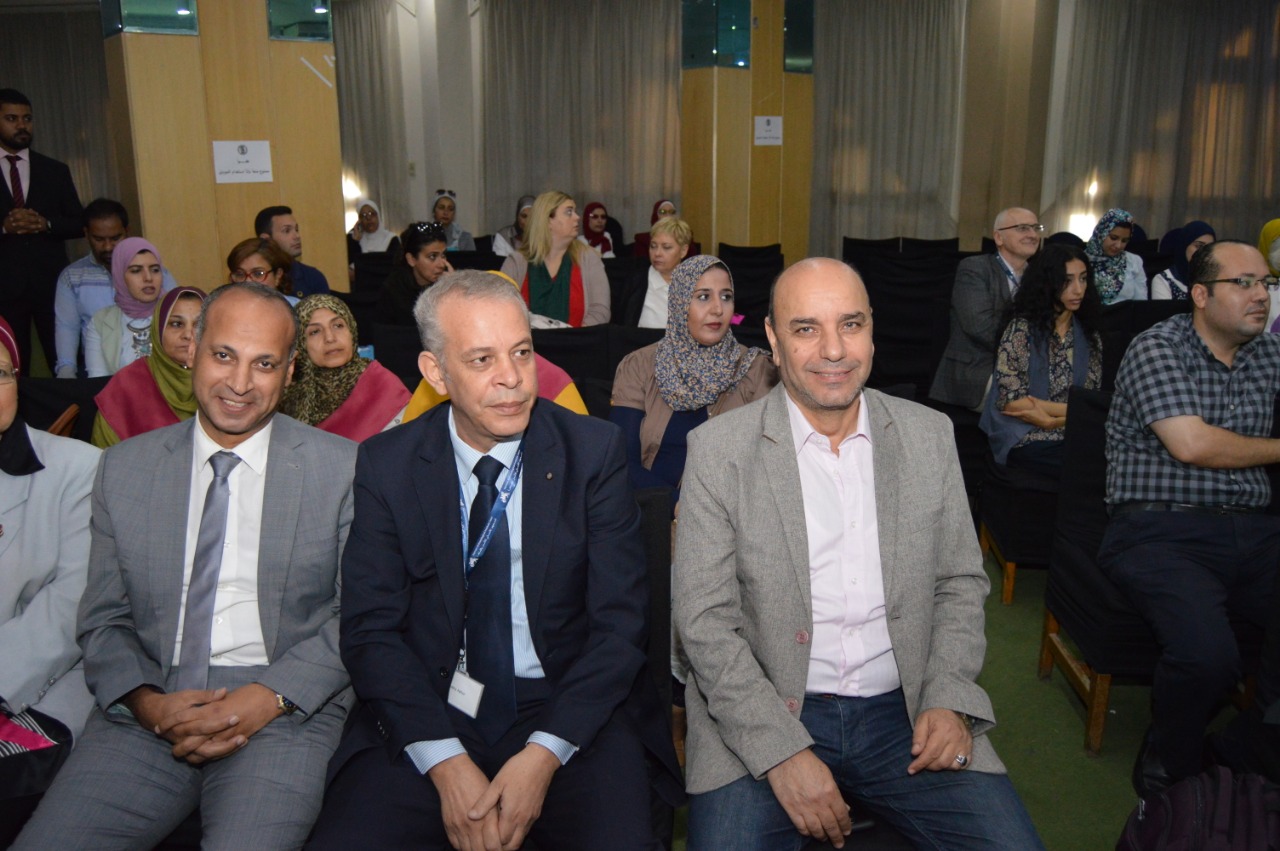 During his speech, Prof. Dr. Nazmi Abdel Hamid highlighted the great interest of the university in studying history, archeology and civilization in general. There are three sections of history in different faculties, one for archeology and one for classical studies.
He added" Ain Shams University is the only university in the Middle East that has established a center specialized in the studies of papyrus and engravings for 40 years. It also established a postgraduate institute in the field of papyrus and restoration arts.
He pointed out that the archaeological mission of the University, which is operating in the area of Heliopolis, the ancient "rain now", was the latest discoveries of the royal cabin of the pharaoh Ramses II.
Prof. Dr. Noha Salem explained that the 7th International Forum on History, Archeology and Civilization in Fayoum is one of the most important international conferences held in this field, which is a golden opportunity to meet Egyptian scientists with their European and American counterparts. It contributes to raise the world ranking of the university in the field of humanities and social sciences.
Prof. Dr. Tarik Mansour added that hosting the forum today as a strong preparatory plan for the conference of the center of papyrus studies and inscriptions. The forum is scheduled to be held from 18 to 20 December under the title of Medicine and Pharmacy in Egypt from Ancient Times to the Early Islamic Period, in which nearly 100 scientists from around the world, including Jordan, Saudi Arabia, Iraq, Algeria, Syria, and Egypt.
Prof. Dr. Willy Claris spoke about the phenomenon of Greek writings on the temples and inscriptions and archaeological evidence of Pharaonic during the Greco-Roman era.