This came as part of the series of workshops organized by the University on Microsoft's free services provided to the university community by faculty members, assistants, graduate students and students.
The workshop also included the honoring of the information technology team at the university, which included Mr. Mohammed Mahmoud, General Manager of IT Marketing, Mr. Ahmed Abdel Hai, General Manager of IT Projects Follow-up, Mrs. Hoda El Ghitani, journalist of Ain Shams University website, Mr. Abdel Halim Abdel Hady Coordinator of the official website of Ain Shams University.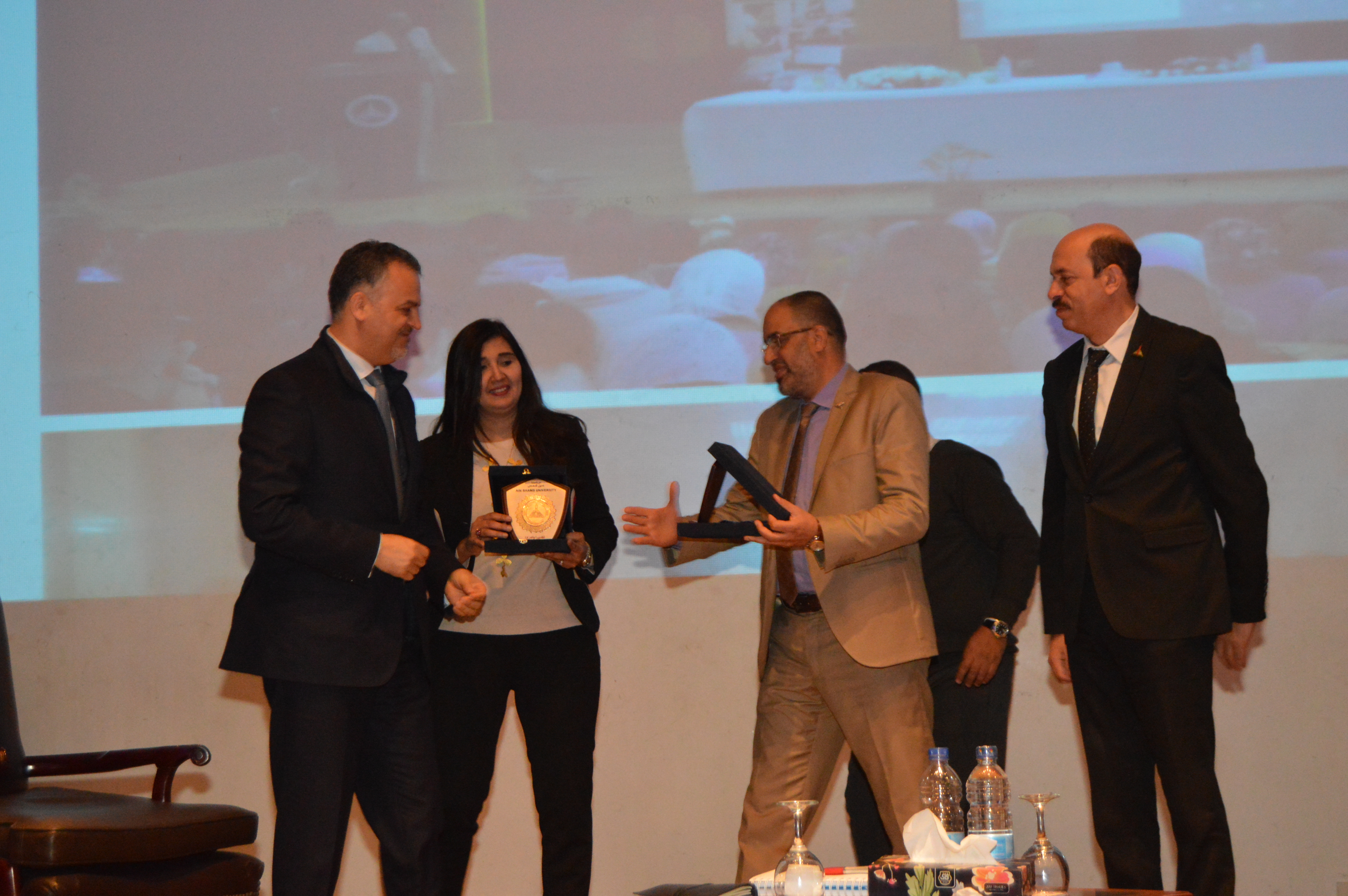 During the workshop, Eng. Ebeid Atef talked about the free services provided to faculty members from Microsoft. Dr. Hani Shaker also talked about the services that were developed at the Faculty of Specific Education using the university's e-mail.
Microsoft has held a number of workshops since 17 February in Nursing, Specific Education, Commerce, Al-Alsun, Pharmacy, Dentistry, Institute of Environmental Studies and Research, Engineering, Agriculture, Girls, Education and Medicine.
The workshop will also be held for the staff of the university departments at 11:00 am at the grand conference hall of the Faculty of Pharmacy.