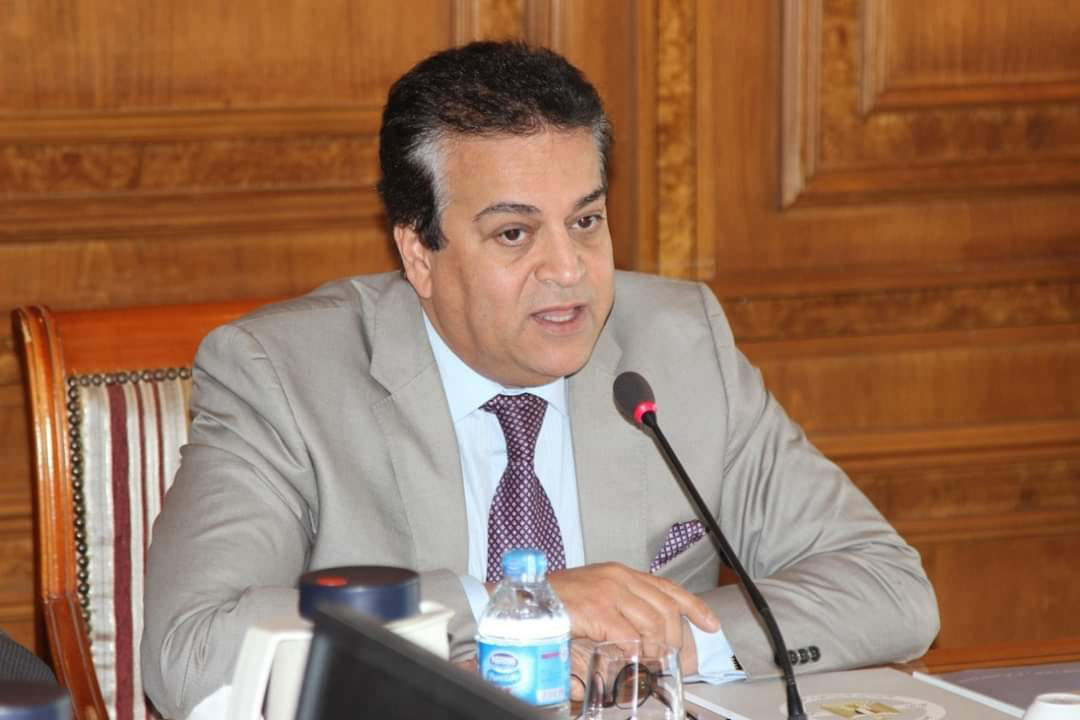 The Ministry of Higher Education and Scientific Research announced the experimental launch of the distance learning platform https://egypt-hub.edu.eg for all Egyptian universities, in cooperation with Microsoft International and Blue Cloud for software development, with the participation of Microsoft Egypt Director General Mirna Aref and a number of officials Company.
This came during the meeting of the Supreme Council of Universities on Saturday, 19 September 2020, at Cairo University, headed by the Minister of Higher Education and Scientific Research, Dr. Khaled Abdel Ghaffar, and the presence of Prof. Dr. Tarek Shawky, Minister of Education, and the secretariat of Dr. Mohamed Latif, Secretary of the Supreme Council of Universities.
The distance learning platform is the first digital platform of its kind to provide all educational services with the development of mechanisms in line with the policy of the hybrid education system to be implemented in universities starting from the new academic year, as the platform allows faculty members and students to communicate from one place within one safe experience, in addition to Moreover, faculty members in universities will be able, through Microsoft Teams, to unify their contacts, and build collaborative classrooms that contribute to the formation of educational environments that are effective and modern for students and integrate with the study schedules in each college, especially since there are mechanisms to prove attendance and departure and the number of educational hours carried out from Before every faculty member and students.
The platform also allows the activation of Office 365 accounts for all students and faculty members to take advantage of all the applications and services provided by Microsoft in preparation for the new academic year and to enable them to achieve their best in an easy and safe manner.
In order to activate the accounts for Office 365 and download the various programs and applications, it is required to obtain your university email @Edu through the Information Technology Department within the faculty, and access the portal.office.com website, then register with the university email.