Introduction
The Academic Ranking of World Universities (ARWU) was first published in June 2003 by the Center for World-Class Universities (CWCU), Graduate School of Education (formerly the Institute of Higher Education) of Shanghai Jiao Tong University, China, and updated on an annual basis. Since 2009 the Academic Ranking of World Universities (ARWU) has been published and copyrighted by Shanghai Ranking Consultancy. Shanghai Ranking Consultancy is a fully independent organization on higher education intelligence and not legally subordinated to any universities or government agencies.
ARWU uses six objective indicators to rank world universities, including the number of alumni and staff winning Nobel Prizes and Fields Medals, number of highly cited researchers selected by Clarivate Analytics, number of articles published in journals of Nature and Science, number of articles indexed in Science Citation Index - Expanded and Social Sciences Citation Index, and per capita performance of a university. More than 1800 universities are actually ranked by ARWU every year and the best 1000 are published.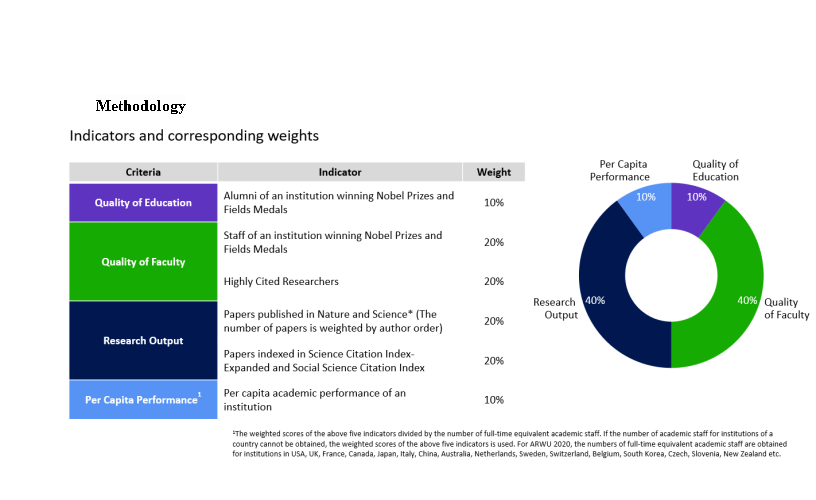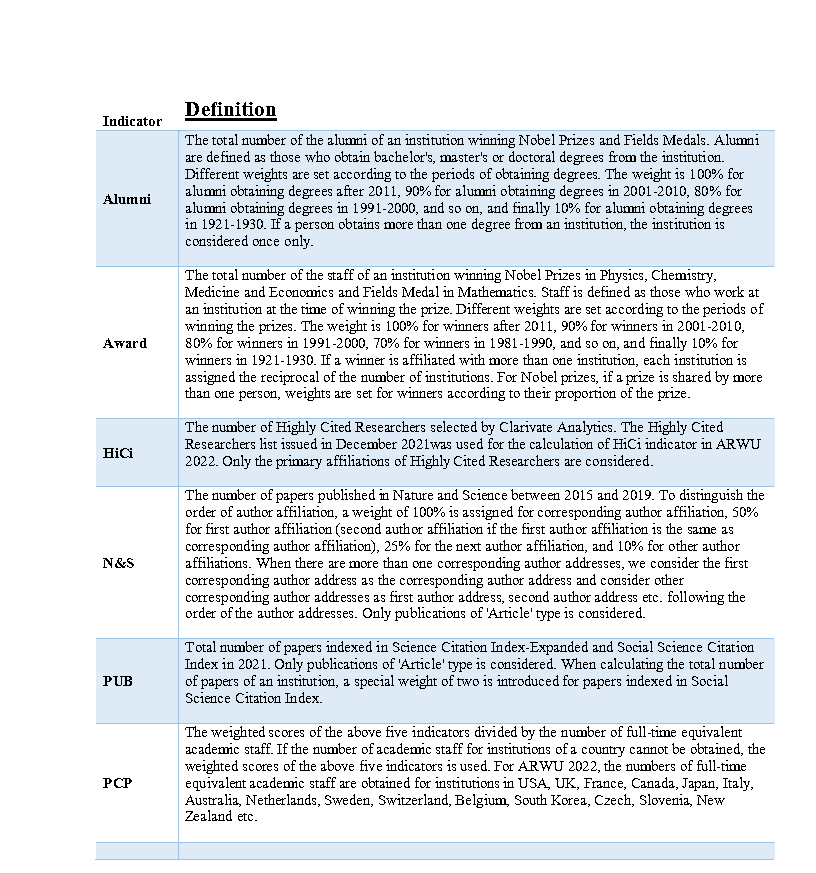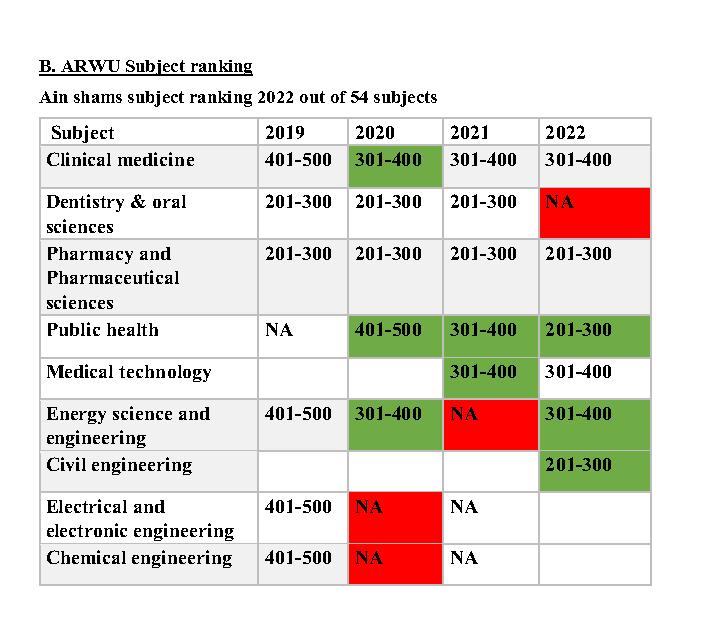 Scoring
For each indicator, institutions are calculated as a percentage of the top scored institution, then the square root of the percentage is multiplied by the allocated weight. A final score is arrived by adding scores for all indicators and the final score is ranked in descending order.
In calculating the score of CNCI, the maximum value of CNCI in a subject is set as the lower value of:
(1) The twice of the average CNCI for all institutions in this subject;
(2) The maximum of the CNCI for all institutions in this subject. Institutions' scores on CNCI are calculated as the proportion of their CNCI to the maximum value. If an institution's CNCI is higher than the
maximum value, its score on CNCI will be assigned as 100.