Teaching

(the learning environment): 30%
Reputation survey: 15%
Staff-to-student ratio: 4.5%
Doctorate-to-bachelor's ratio: 2.25%
Doctorates-awarded-to-academic-staff ratio: 6%
Institutional income: 2.25%
Research

(volume, income and reputation): 30%
Reputation survey: 18%
Research income: 6%
Research productivity: 6%
Citations

(research influence): 30%
Our research influence indicator looks at universities' role in spreading new knowledge and ideas.
International outlook

(staff, students, research): 7.5%
Proportion of international students: 2.5%
Proportion of international staff: 2.5%
International collaboration: 2.5%
Industry income

(knowledge transfer): 2.5%
A university's ability to help industry with innovations, inventions and consultancy has become a core mission of the contemporary global academy.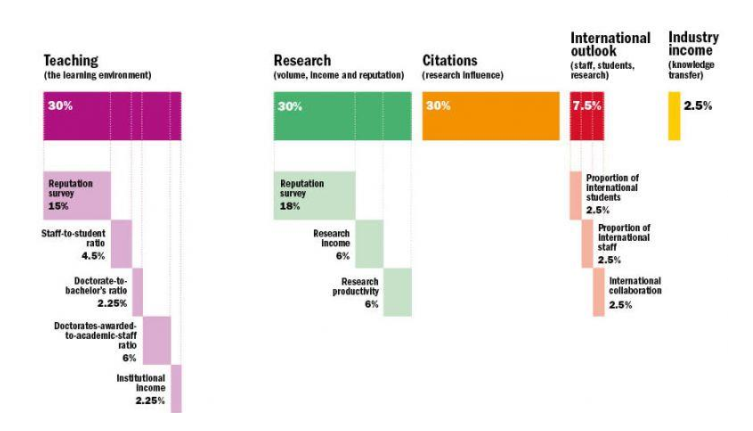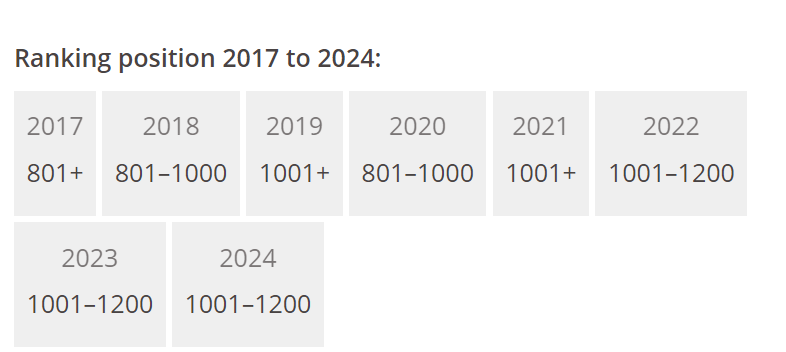 THE subject ranking indicators for ASU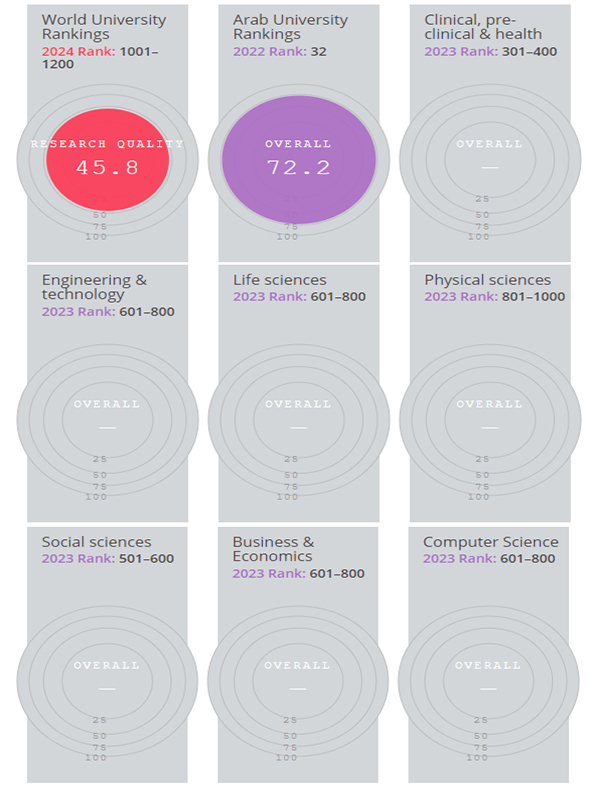 THE impact ranking indicators for ASU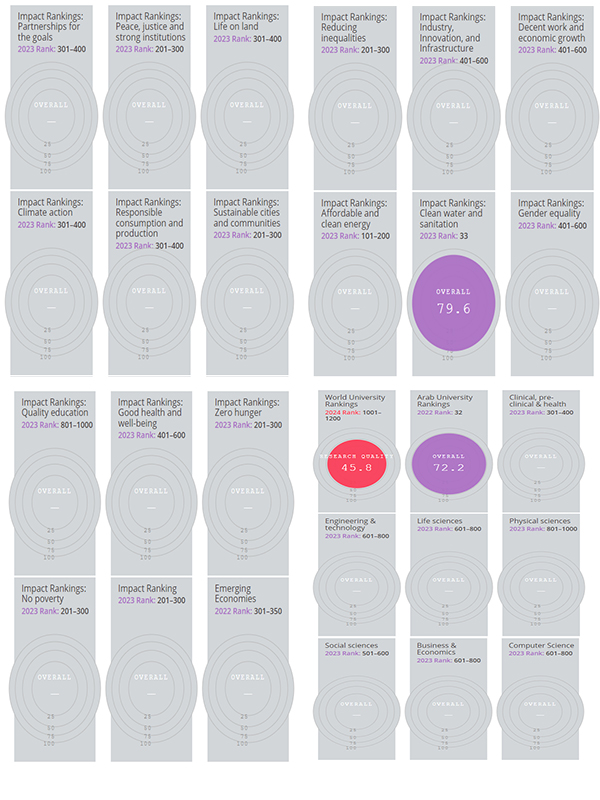 The Times Higher Education Impact Rankings are global performance tables that assess universities against the United Nations' Sustainable Development Goals (SDGs). We use carefully calibrated indicators to provide comprehensive and balanced comparison across four broad areas: research, stewardship, outreach and teaching. The 2022 Impact Rankings is the fourth edition, and
the overall ranking includes 1,406 universities from 106 countries/regions.