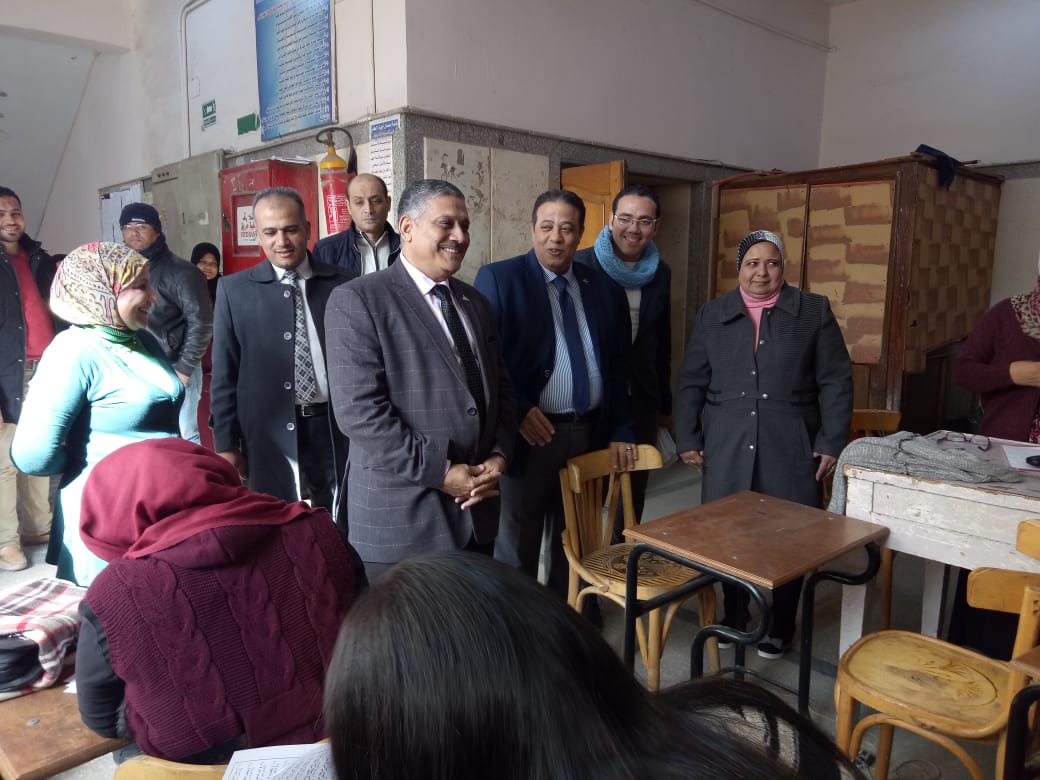 Prof. Dr. Nazmi Abdul Hamid, Vice President for Community Service and Environmental Development and Vice-President of the University for Education and Student Affairs, conducted an inspection tour to follow the progress of the examinations in all the Faculty of Arts, accompanied by Dr. Mustafa Mortada, Vice Dean for Education and Student Affairs and Secretary of the Faculty and Mrs. Nahed Kamal, Secretary of the Faculty.
He was keen to apply the rules and regulations of the examination board, provide the security and safety means for the students, the availability of sufficient number of observers within each committee, ensure that the examinations are conducted in a suitable atmosphere for the students. As well as the diversity of questions and their comprehensiveness.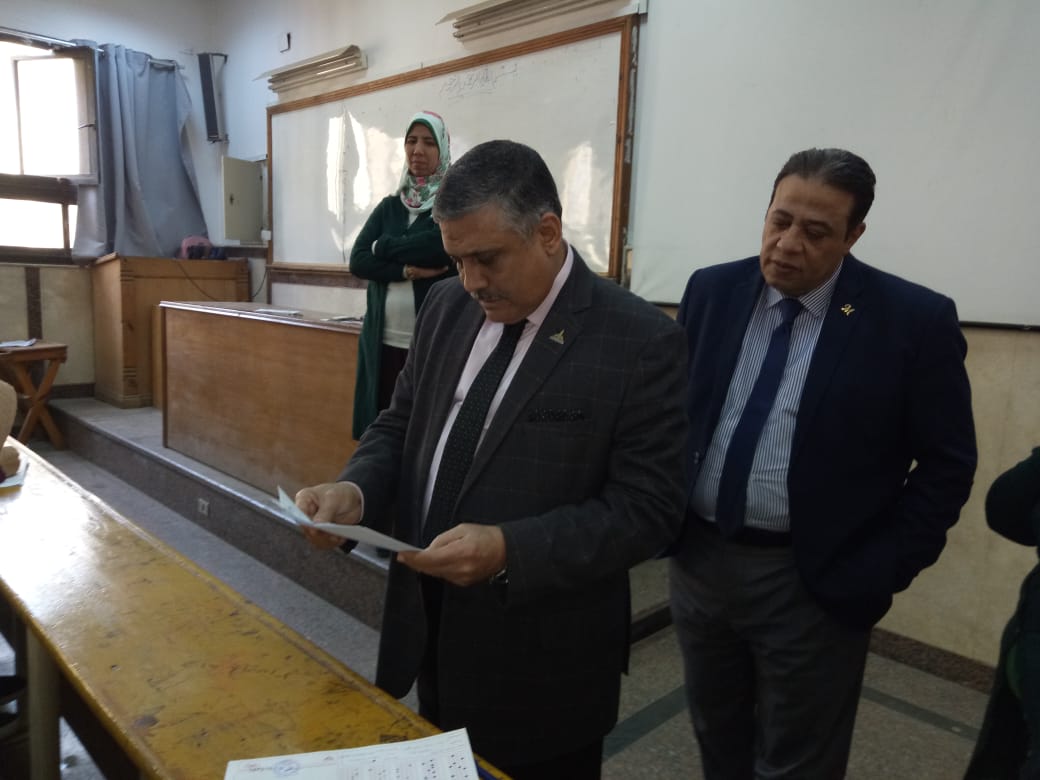 It also confirmed the presence of ambulances outside the committees and the presence of medical staff, and provide good ventilation within the committees and ensure the calm and discipline of the committees and to address any attempt to cheat or disturb the system of committees, and wished the sovereignty of all students' success.