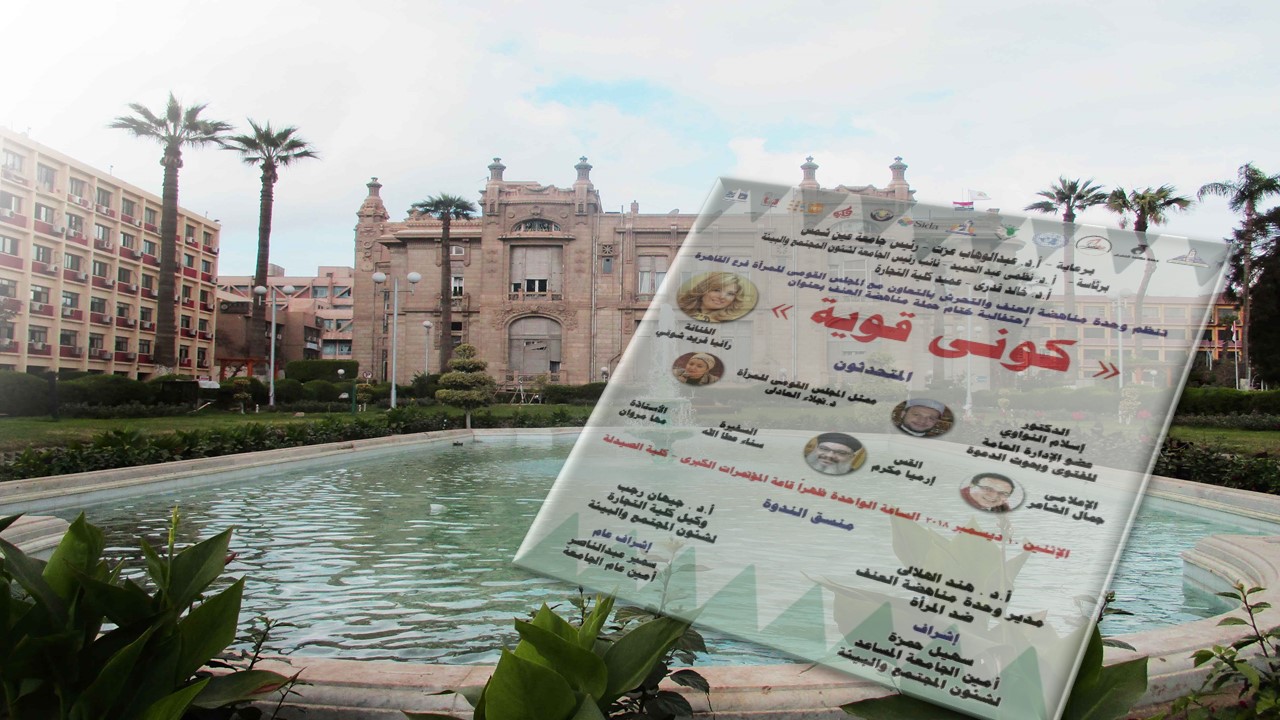 The Anti-Violence and Harassment Unit at Ain Shams University will organize the closing ceremony of the campaign of violence against women. The campaign will start from the university under the title "Be Strong" at 1:00 pm on Monday, December 10.
She added that the seminar is being held in cooperation with the National Council for Women under the patronage of Prof. Dr. Abdul Wahab Ezzat, President of the University and Prof. Dr. Nazmi Abdul Hamid, Vice President for Community Service and Environmental Development, Prof. Dr. Khalid Kadri Dean of the Faculty of Commerce.
She said that the celebration includes an interactive seminar in cooperation with the Faculty of Commerce in the presence of community figures who supported the Egyptian society by their contribution in the field of women, like Nagla Al-Adli, Ambassador Sana Atallah, Mrs. Maha Marwan Representatives of the National Council for Women and Media man Gamal Shaer and artist Rania Farid Shawki and the announcer Islam Nawawi member of the General Directorate of Fatwa and Research, presenter of the program of good sermons on Dream channel and Pastor Jeremiah Makram Member of the General Secretariat of the Egyptian Family House.
The celebration is scheduled to be followed by a theatrical performance of a group of volunteer students in the unit and anti-violence campaigns that reflect a dramatic simulation of the images of violence against women.
This is followed by honoring the university for the guests and employees of the unit for the efforts exerted during the period of the campaign against violence against women at the university