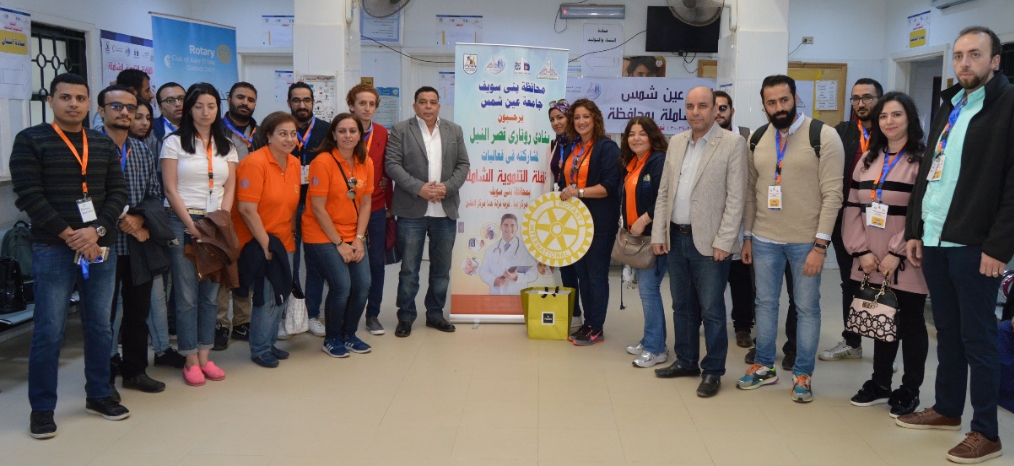 The activities of the comprehensive development convoy of Ain Shams University in Beni Suef Governorate has ended. It started on 28 November and continued for three consecutive days under the patronage of Counselor Hany Abd El-Gaber, Governor of Beni Suef and Prof. Abdel Wahab Ezzat, President of Ain Shams University.
The convoy succeeded in providing its medical services to the inhabitants of Sudes and Nazlet Hanna villages. The number of beneficiaries of the free disclosure in all specialties of medical clinics and the disbursement of medicine free of charge more than 3800 beneficiaries. As well as the participation of Rotary Palace Nile with 17 medical specialties and the adoption of operations for critical ophthalmology cases, and 800 blankets were distributed to the people of the villages and neighboring villages.
In addition, 85 certificates were handed to illiterate liberals, 15 literacy classes were opened for the people of the province and an immediate survey of more than 285 individuals was conducted.