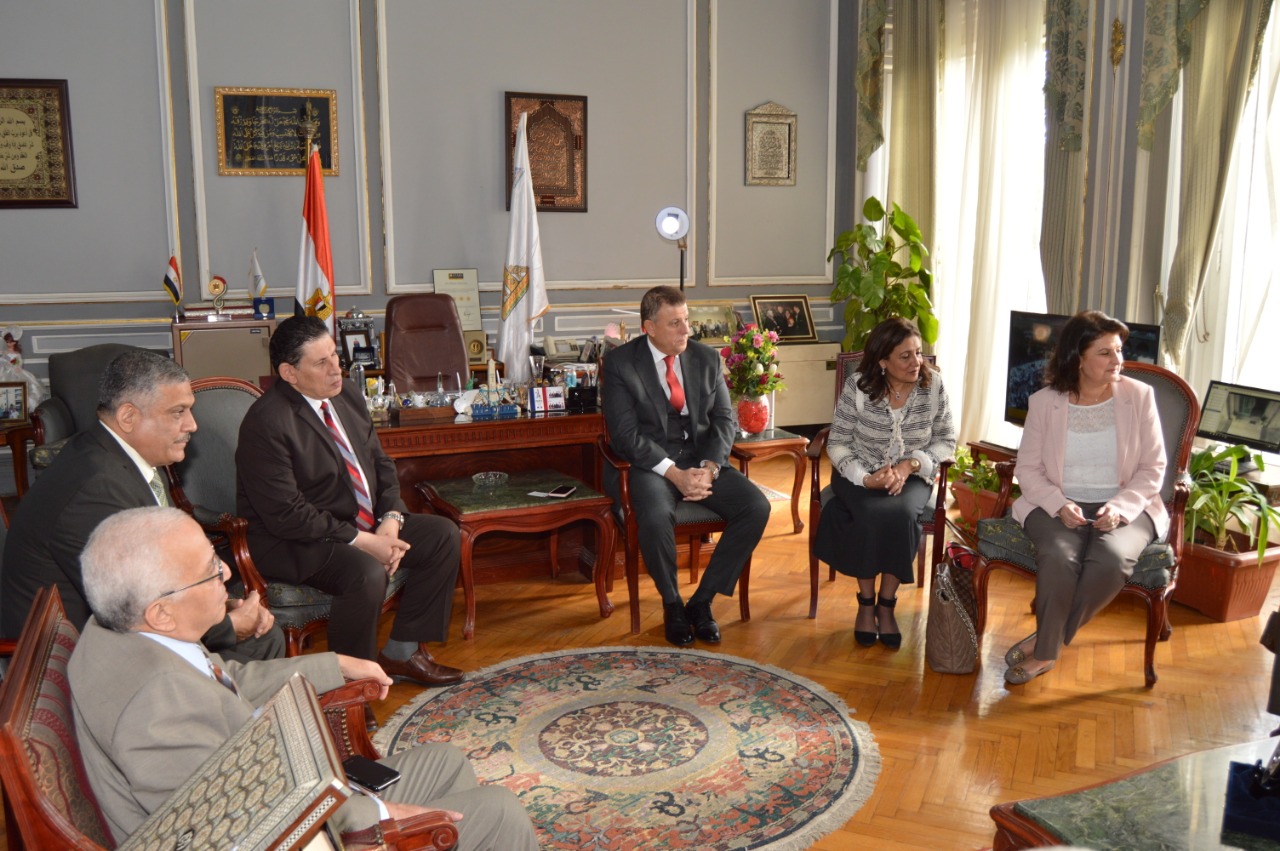 Prof. Dr. Abdel Nasser Senagab Vice-President of Ain Shams University for Graduate Studies and Research and Prof. Dr. Nazmi Abdul Hamid, Vice President for Community Service and Environmental Development, met with a high level Libyan delegation.
During the meeting, the two sides stressed the deep historical and cultural ties between the two brotherly countries.
The two sides also discussed ways to send a group of Libyan students to obtain the master's and doctorate degrees in the field of anatomy at the Faculty of Medicine at Ain Shams University, especially in light of the developments witnessed by the Faculty of Medicine and the availability of the latest technologies and medical devices. International reputation and advanced international classification.
The two sides agreed on the possibility of signing a joint memorandum of understanding once all the measures have been agreed upon