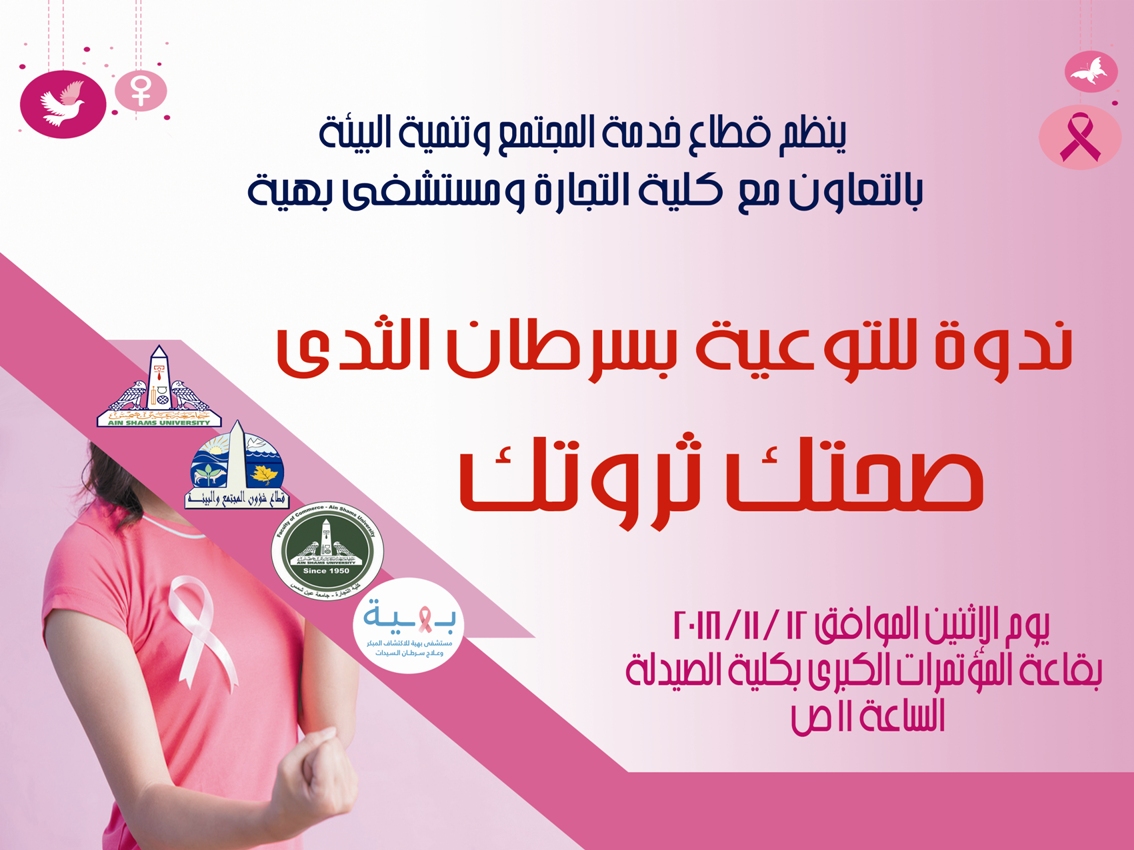 In the framework of Breast Cancer Awareness Month launched by the World Health Organization (WHO), the Community Service and Environmental Development Sector and the Faculty of Commerce at Ain Shams University organized a seminar entitled "Your health is your wealth" to raise awareness about breast cancer.
The symposium was held under the patronage of Prof. Dr. Abdul Wahab Ezzat, President of the University and Prof. Dr. Nazmi Abdul Hamid, Vice President for Community Service and Environmental Development.
Prof. Dr. Gehan Ragab, vice-dean of the Faculty of Commerce for Community Service and Environmental Development and coordinator of the symposium, explained that the seminar aims to introduce breast cancer and raise awareness about the importance of early detection of the disease and its symptoms and methods of prevention.
Mr. Samir Abdel Nasser pointed out that the seminar will be attended by one of the surgeons specialized in this disease. The seminar will also include an introductory part of Bahia Foundation and the medical and therapeutic services provided by the Foundation.