In light of the continuous development that university leaders are keen on at the University of Ain Shams under the patronage of Dr. Mahmoud El Metini, President of Ain Shams University, Prof. Nazmi Abdel Hamid, Vice President of Ain Shams University for Community Service and Environmental Development, held a meeting with a working group to discuss the campus development plan Ain Shams University
The team includes Prof. Dr. Omar Al-Husseini, Undersecretary of the College of Engineering for Community Service and Environmental Development, Prof. Dr. Abdul-Ghani Al-Sayed, former Dean of the Faculty of Agriculture, Dr. Muhammad Al-Fayoumi, Assistant Undersecretary of the College of Engineering for Environmental Development and Community Service, Prof. Dr. Jamal Hussein, Director of the Center for Engineering Consultation and Dr. Ahmed Sami Assistant Professor, Department of Urban Planning, Dr. Muhammad Fawzi, Assistant Professor at the Faculty of Engineering, Department of Urban Planning, Dr. Ahmed Zahir, Professor at the Agricultural Engineering Research Institute and Dr. Shaima Khamis, Project Manager, Al Bustan Company for Agricultural Projects Development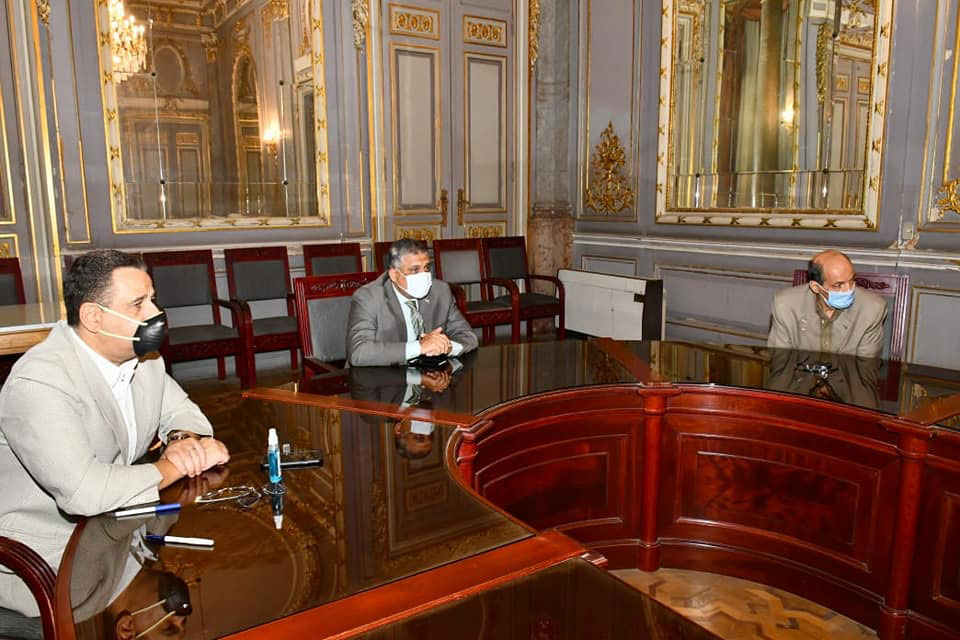 Prof. Dr. Nazmi Abdel Hamid stressed during the meeting the university's keenness to complete the proposed development work on the university campus before the start of the new academic year.
Dr. Omar Al-Husseini indicated that the development will include the campus at Ain Shams University, where restrictions will be made for the movement of cars inside the university campus, with the setting of special parking spaces, in addition to allocating the heart area for student services and activities. In addition to allocating areas for special sales outlets for students.
Al-Husseini added that the meeting proposed a future project that works to link the tunnel of the Caliph al-Mamun and Ain Shams University to link the campuses of the Faculty of Commerce and the Age and the College of Childhood and the Environmental Institute in the campus of the Saffron Palace and the surrounding colleges in order to facilitate the movement of movement between the various colleges of the university.