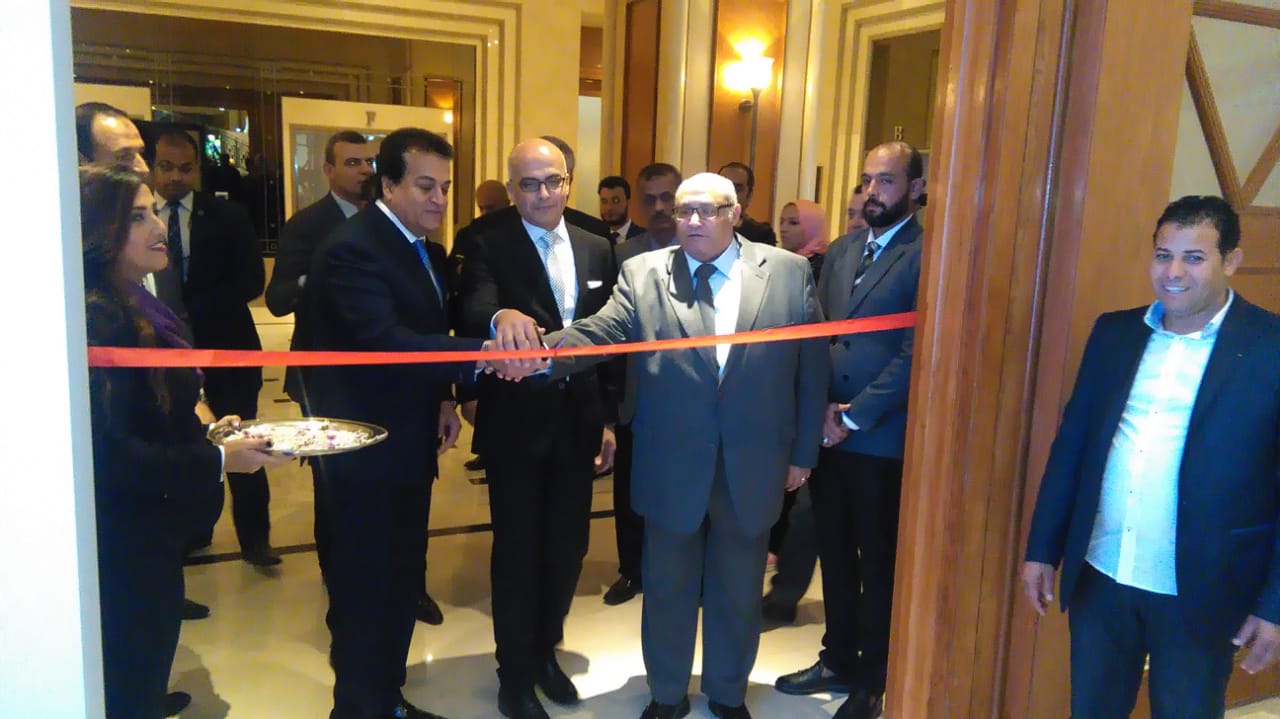 Prof. Dr. Khaled Abdel Ghafar, Minister of Higher Education and Scientific Research, opened the third international conference of the Faculty of Dentistry, Ain Shams University, which is held in cooperation with the International University of Egypt, entitled "Myths, Reality & Paradigm Shift in Dentistry".
In the presence of Prof. Dr. Abdul Wahab Ezzat, President of the University and Prof. Dr. Nazmi Abdul Hamid, Vice President for Community Service and Environmental Development, President of Dentists and Prof. Mohammed Diaa Dean of the Faculty and the President of the Conference and the Secretaries of the Faculty.
In his opening speech, Khalid Abdul Ghaffar, exalted the development achieved by the Faculty of Dentistry and its ability to keep abreast of developments in the research, academic and practical field.
He also praised the spirit of the team, which brings together all the members of the faculty of professors, students and administrators, stressing that the participation of young people in organizing the conference is one of the secrets of success and a strong motivation for them to reach everything that is distinctive.
Prof. Dr. Abdul Wahab Ezzat added that Ain Shams University is keen to develop and modernize the educational and research systems in its various faculties, praising the Faculty of Dentistry as a model that reflects this development and confirms the university's ability to compete globally. He pointed out that the participation of many foreign countries in this conference is the biggest proof of this.
Prof. Dr. Mohammed Diaa reviewed the activities and events of the conference, which is shared by several foreign countries, including "Germany, Switzerland, Italy, Australia, America, more than 34 foreign speakers and 200 doctors from Egypt and the Arabs.
He added that the conference, which runs until 19 October, is witnessing many workshops and lectures on dental implants, dental beautification, digital dishes, root treatments, digital fillings, installations, digital calendar and more.
He also praised the cooperation between Ain Shams University and Egypt International University to establish and organize this important research and scientific conference.
Prof. Dr. Rami Maher Ghali, Vice Dean for Community Service and Environmental Development and Secretary General of the Conference, said that 65 companies from Egypt and the world will be exhibiting the latest products, medical devices and raw materials in the field of dentistry.