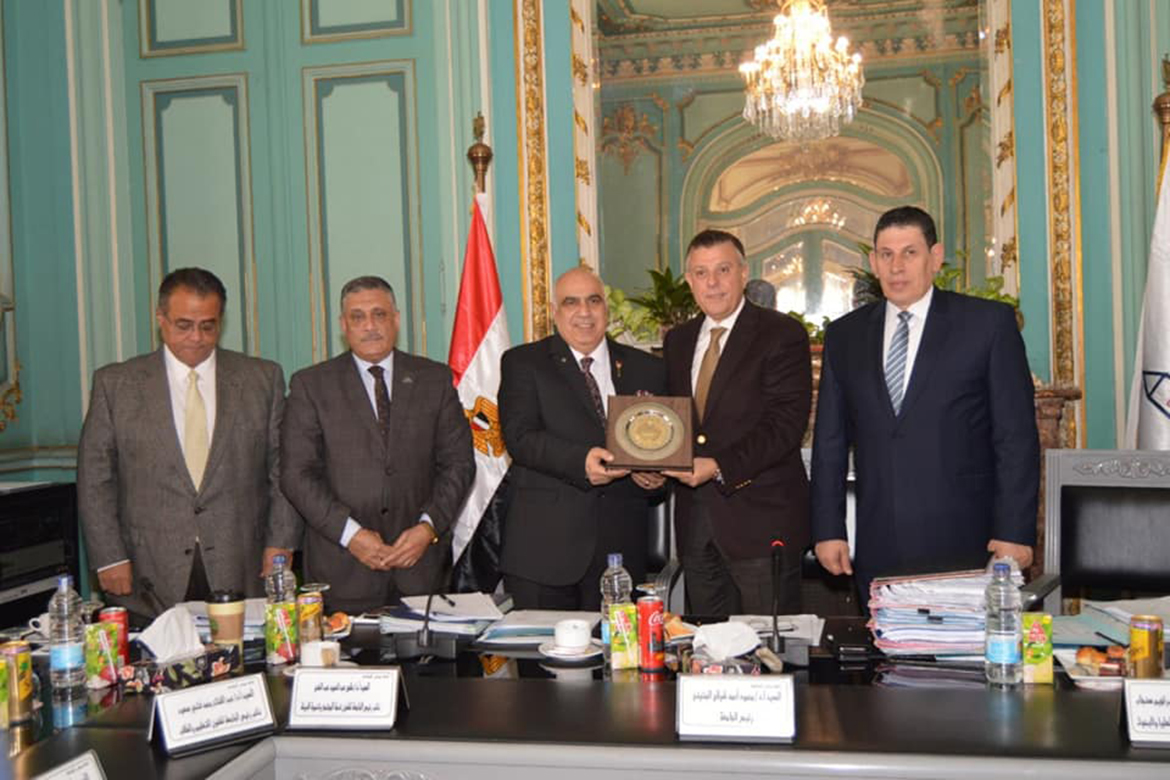 Prof. Dr. Mahmoud El-Metini, President of the University, honored Prof. Dr. Hussam Al-Barambali and former Head of the Department of Architecture, Ain Shams Engineering, during the meeting of the University Board, in the presence of the Vice-Presidents and Deans of Faculties.
Where Prof. Dr. Mahmoud El-Metini, President of the University, presented the University Shield in his honor after receiving the bronze award for the best project in the world 2019, which is the project to develop the field of Mrs. Aisha, as he was honored in Rome - Italy and received his award from livecom, after competing with 200 projects and refinements on Over a period of 3 months, bringing the name of Egypt to a higher level.
Prof. Dr. Hossam Al-Barambali is one of the leading engineering consultants with experience and history in designing sporting facilities, stadiums and halls at the level of Egypt and the Arab world, and participated in many designs of sports facilities, and participated in the development of the Al-Zuhour club branch in the Fifth settlement and the Sky and Petro Sport Club of Petro Sport and Al Dhafra Club in the United Arab Emirates and Sports Club in the city of Taja and Rabat in Morocco.
It is worth noting that Dr. Hossam previously obtained the Arab Award for Outstanding Maintenance Engineer 2017 from the Arab Council for Operation and Maintenance in Lebanon
Prof. Dr. Hossam El-Barambali, a former head of the Architecture Department and Chairman of the Egyptian Code Committee for Operation and Maintenance
He was also chosen as a member of the arbitration committees in local and international conferences and magazines, and he has more than 132 researches, in addition to supervising more than 100 master and doctorate theses, and arbitration for more than 75 other theses.